Continuig education,
opens doors
Over 600 programs
Choose from over 600 continuing education programs leading to an Attestation of College Studies (ACS) or a Diploma of College Studies (DCS), both of which are recognized by the ministère de l'Enseignement supérieur and employers.
My CEGEP journey
Not sure where to start? In a few easy steps, we can steer you towards courses and training programs that match your situation and interests.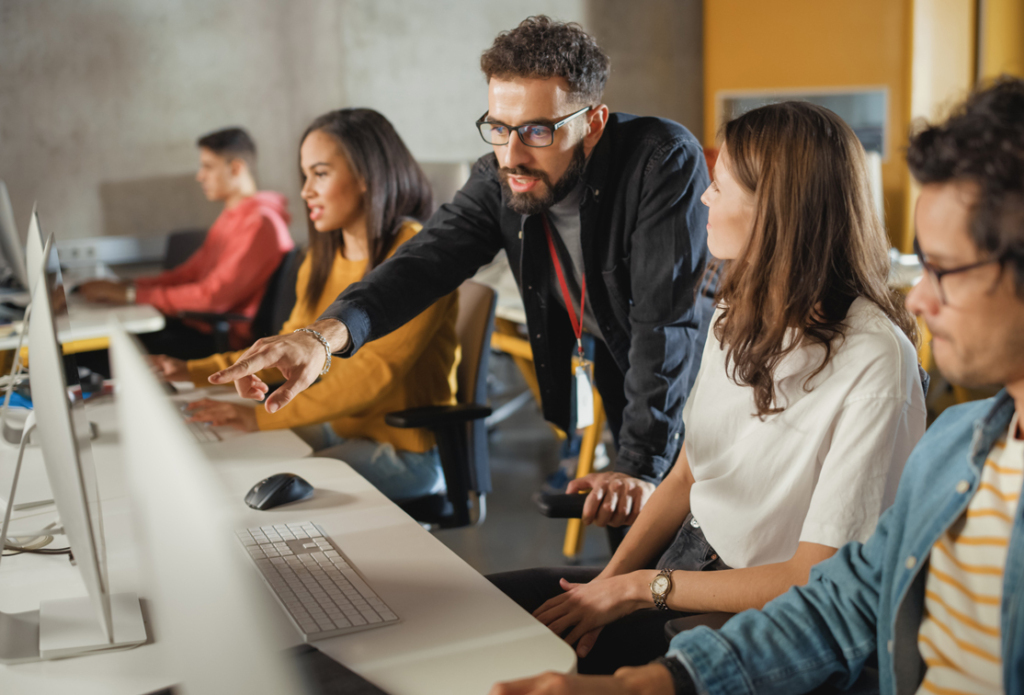 ©
© iStock
Continuing education in the CEGEP network is a simple and effective solution, whether you want to:
continue developing your skills;
facilitate your employment integration or retention;
support your career transition;
secure better employment conditions or a promotion;
or simply contribute to your personal enrichment.
The benefits of continuing education
Statistics
Employment
86% of employed ACS holders have full-time positions
Registrations
In 2021, nearly 32,000 adults enrolled in CEGEP continuing education
Profile
The average age of adults in continuing education is 33
Frequently Asked Questions (FAQs)
These frequently asked questions will provide you with useful information about continuing education at the college level. Take a moment to check them out before contacting a CEGEP; you will be better informed if you do.
What is the purpose of an Attestation of College Studies (ACS)?
An ACS is an attestation of college studies that is granted following the successful completion of a credited training program made up of courses specifically related to the requirements and tasks associated with a work function. These are short technical training programs developed by CEGEPs in consultation with labour market partners to ensure that your training will perfectly meet the needs of your current or future employer. In 2021, 86% of employed ACS graduates were in full-time positions, and 74% of these same individuals held positions related to their training.
How do I register for a continuing education program?
By contacting the Continuing Education Department of the CEGEP of your choice directly.
Are you a manager looking to quickly develop or enhance the skills of your staff?
Visit the Corporate training section of this site to learn about training programs and pathways that can help you achieve your goals.
Are you an international student and would you like to register at a CEGEP?
Visit the Quebec CEGEP website to discover the advantages of studying in Quebec and useful information for enrolling in a CEGEP.